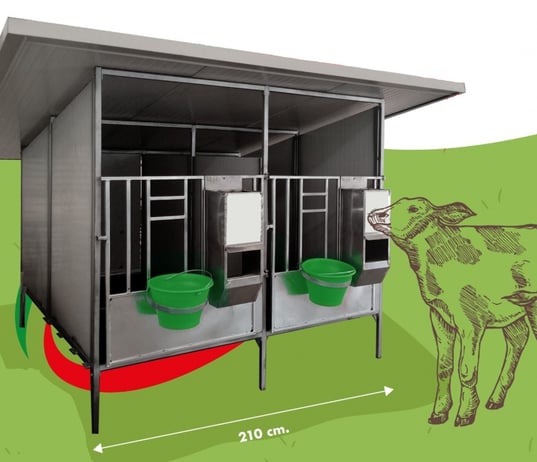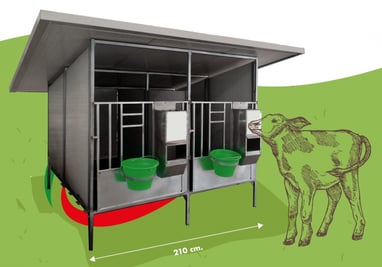 Raised box for the weaning of calves from 0 to 3 months, in hot galvanized steel of suitable dimensions that allow the calf to grow in a healthy and comfortable environment.
The grating has been studied in fiberglass and is ideal for the calf's legs
The walls are in washable and totally waterproof marine laminate, durable over time
The front gate is equipped with a bucket holder, a 9 lt pvc bucket and, upon request, a stainless steel manger, catch and name board
The roof panel is a 40 mm sandwich and allows you to create an ideal microclimate for the health of the calf, cool in summer and warm in winter.
The Boxes measure 200x100 cm and are modular, designed to be attached to the next. It is always possible to attach other boxes even after the purchase.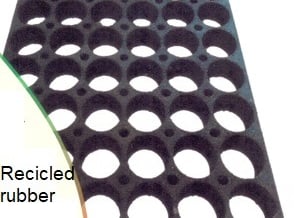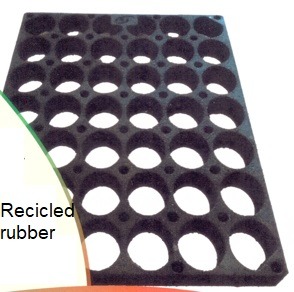 STABLE RUG - 100% RECYCLED
Blankets produced using PFU (out of use tires). They are produced with hot forging. When applied in the stable they are filled with sand and covered with straw in order to keep the cubicle cleaner, with a lower risk of mastitis, infections and injuries to the limbs of the animals. Dry berth always in order.
Aseptic environment, it prevents the formation of microorganisms and consequent infections. Unalterable in form and composition, the material is not affected by manure. Comfortable and rested fit cows. Preference of the cubicle and therefore greater rest of the animal even in midsummer as the sand guarantees a cool bed. Less work for the farmer. No damaged hocks. No mastitis.