This 4Seasons range of glue is made for all seasons application
Sizes : 50 ml 160ml, 200ml BAYONET or 200ml SCREW.
This glue wet very well the surface of the foot and the hoof-block and let the block to be moved in first time for good positioning before full adhesion.
Suction effect this glue keep the hoof block in position immediately. Very Fast in adhesion keep the block in position for several weeks.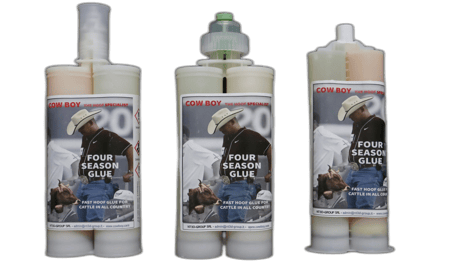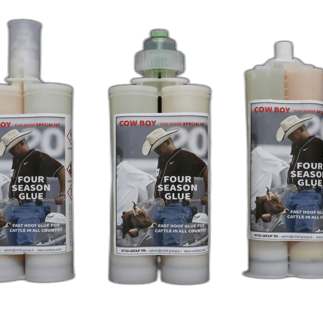 Three version of cartridge ( and mixer tip ) :
Screw Mixer

Bajonet mixer

Half turn mixer
This glue is a tixotropic glue (do not slow down when applied) very good to fulfill the space in irregular shape of hoof and very fast attachment. Within few seconds. The block is fixed and after 30s-1min the foot can be released. Only for use in cold season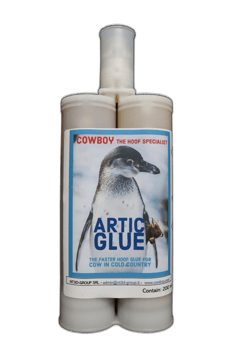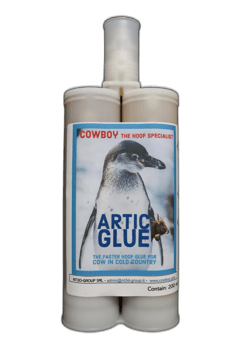 This version is the last development in our glue range. This glue is more easy to use and have the same adhesive properties of other products . Tixotropic with standard adhesion time is perfect to be used in middle season or in summer.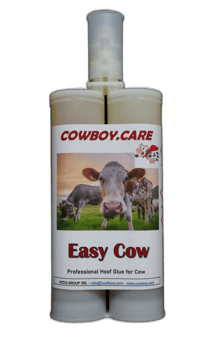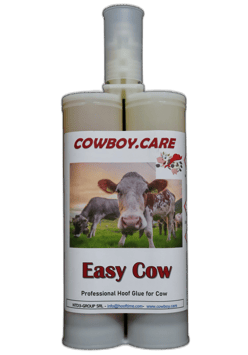 Four seasons use, perfect for few application very easy to use. This glue is an Eco friendly choice, you will use less plastic waste. Up to four application per cartridge. Lightweight , easy to use , fast mixer change make this solution really competitive for all-day use or for few adhesion in same day
These mixers should be used with 200 ml, 160ml and 50ml cartridges.